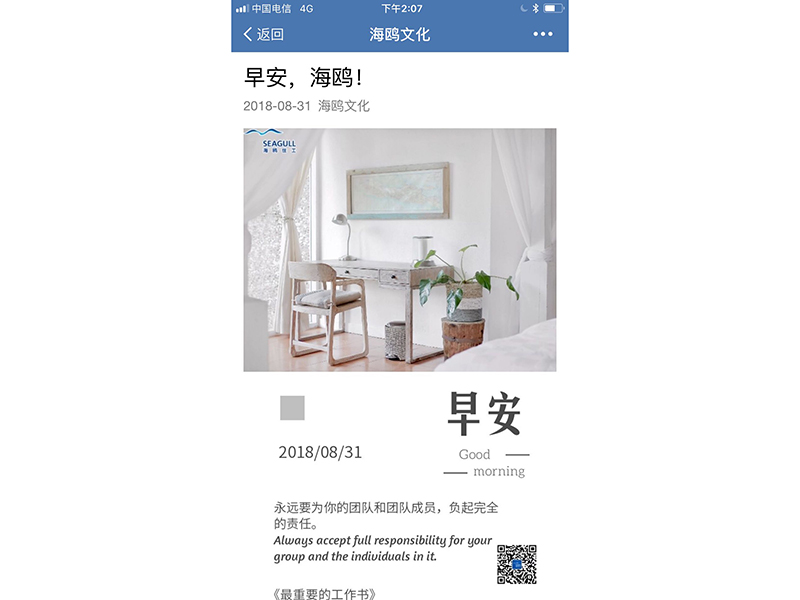 In this year, company asked to read two books: "No Excuse" and "The Important Book". Every employees need to address writing for their thoughts after read the book. Each manager need to share their thought at the morning meeting.
Seagull has nice culture, for example, we always insist on keep the ceremony of rising the national flag every Monday, participation in setting-up exercises on Friday and managements share their ideals or thoughts or tell company news every morning except raining days.
So In the September, we will address writing for our thought after read "The Important Book".